Translations of Impossible Cure
Impossible Cure is now available in a growing number of foreign languages. It is quickly becoming the one introductory book on homeopathy that many foreign language publishers choose to translate. If you are a non-English language publisher and are interested in translating and publishing Impossible Cure, please send an Email to info@impossiblecure.com.

Foreign Language Editions of Impossible Cure: (See cover photos below).
German (NARAYANA VERLAG)
Greek (KRITIKI PUBLISHERS)
Arabic.
H2RC2 in collaboration with Mishkat Publishing house has translated and published Amy Lansky's book Impossible Cure in Arabic..
Czech -- available through:
ELFA, PUBLISHING -- Prague
Phone: 420-723-352-305; 420-286-584-607; 420-777-042-226
Email: jitka.studnicna @ volny.cz
Korean
Unfortunately, the Korean publisher has never sent me a copy of the translation, nor have they responded to my inquiries. However, I know this translation exists.
Foreign Language Articles by Amy Lansky
A Spanish translation of an article written by Amy Lansky about homeopathic treatment of autism, which appeared in the June 2012 issue of Revista Homeopatica de la Salud magazine, the leading homeopathic magazine in Mexico based in Guadalajara, Jalisco.
Images of Impossible Cure Translations:
German: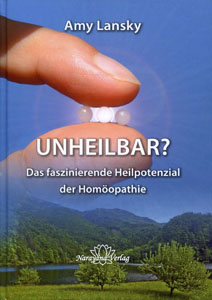 Narayana 2010, ISBN 987-39417063-09

Arabic: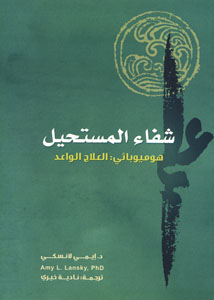 Holistic and Homeopathic Resource Center 2010, ISBN 978-97762930-4

Greek: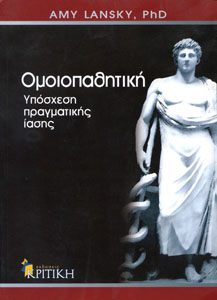 Kritiki 2010, ISBN 978-96052154-44

Czech: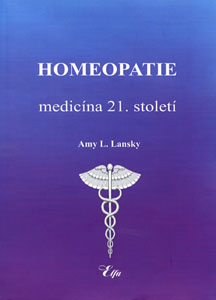 Elfa 2011, ISBN 978-80864391-50